Universal Testing Machines
Universal testing machines (UTM) are versatile testing equipment that is used to perform a wide range of mechanical tests on various manufactured items. These tests are conducted to ensure that the items meet safety and performance standards. UTMs are hydraulic and electromechanical systems that can be used to conduct several static tests, such as bend, tear, peel, compression, and tensile testing, on a single machine.
When working with Test Machine Australia, customers can be assured of receiving reliable and honest service. Our team of engineers are experts in the field of testing machinery and can provide accurate and informative advice. We are dedicated to providing our clients with the best testing equipment and support services to meet their specific requirements.
Select From Our Most Versatile & Economical Universal Test Machines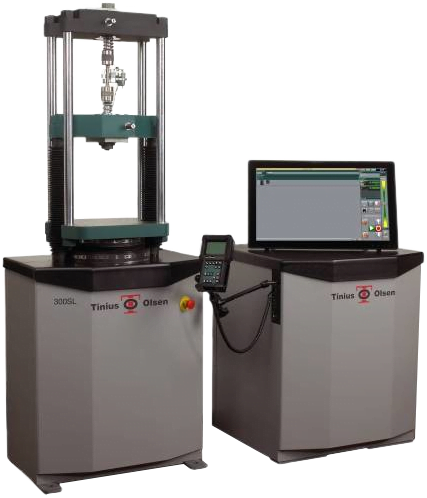 ST Series Electromechanical Universal Test Machines (Up to 300 kN of force applied by advanced digital control.)
The ST series of electromechanical testing machines from Tinius Olsen is engineered to test a wide range of materials, including but not limited to plastics, films, paper, packaging materials, filter material, adhesives, foils, food, toys, medical devices and components, in tension, compression, flexure, shear, and peel. These machines are designed to meet the needs of various industries and provide accurate and reliable test results.
One of the key features of the ST series machines is their versatility. They can be used with a selection of hand-held interfaces or a virtual machine interface running on a connected PC. This flexibility allows users to easily switch between different testing methods and materials. Additionally, the powerful data analysis and machine control software, Horizon Materials Testing software, can be added to your system to provide a library of standardised test routines, generate a complete graphical result of your test and perform sophisticated powerful analyses on the test data to produce the test report you need.
| | |
| --- | --- |
| ST SERIES | CAPACITY |
| Model 1ST | 1 kN (100 kg/200 lbf) |
| Model 25ST | 25 kN (2,500 kg/5,100 lbf) |
| Model 5ST | 5 kN (500 kg/1,100 lbf) |
| Model 10ST | 10 kN (1,000 kg/2,200 lbf) |
| Model 50ST | 50 kN (5,000 kg/11,000 lbf) |
| | |
| --- | --- |
| ST SERIES | CAPACITY |
| Model 100ST | 100 kN (10,000 kg/22,500 lbf) |
| Model 150ST | 150 kN (15,000 kg/33,750 lbf) |
| Model 300ST | 300 kN (30,000 kg/67,500 lbf) |
A Wide Range of Test Accessories for Different Purposes
Test Machine Australia offers a wide range of gripping accessories for the Tinius Olsen Universal Testing Machine (UTM). These accessories are designed to securely grip and hold a wide range of samples, ensuring accurate and reliable test results. The accessories are easy to use and can accommodate a variety of sample sizes and shapes, including small or irregularly shaped samples.
In addition to standard gripping accessories, Test Machine Australia also offers custom-designed and manufactured gripping accessories for specialised applications. These accessories are tailored to the specific needs of the customer, allowing the UTM to be used for even more specialised testing.
Our team of experts can assist with the selection and installation of the right gripping accessories for your specific application, and support to ensure that you are getting the most out of your investment.
If you are looking for reliable and high-quality gripping accessories for your Tinius Olsen UTM, look no further than Test Machine Australia. Contact us today to learn more about our products and services.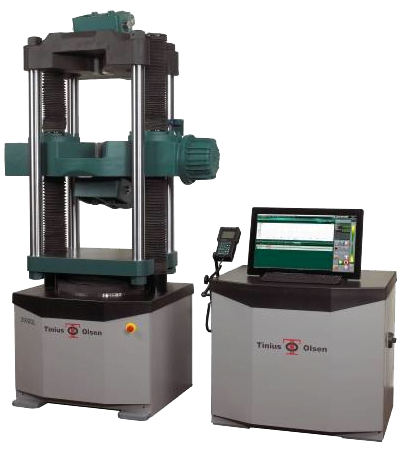 User-friendly Software for Universal Test Machines
Test Machine Australia offers the Horizon software, the most user-friendly software available for testing machines. This software is fully configurable for almost any Tinius Olsen machine and has external input provisions, making it easy to customise for specific testing needs.
The Horizon software is designed to provide a seamless user experience, with an intuitive interface that guides users through the testing process. It offers a range of features such as data acquisition and analysis, test report generation, and machine control, which makes it easy to manage and process test results.
One of the most important features of the Horizon software is its compatibility with Windows 10, which ensures that it can be used on the latest operating systems and devices. This ensures that users can take full advantage of the software's features and capabilities.
The Horizon software is an ideal solution for customers looking for user-friendly and versatile software that can be used with almost any Tinius Olsen machine. Contact Test Machine Australia today to learn more about the Horizon software and how it can meet your testing needs.